Pizza Hut Delivery Guy Surprises Customer On Her Birthday
Posted August 12, 2012
On my pizza delivery order, I wrote "It's my birthday, surprise me" in the special accomodations section. The driver went to the CVS and bought me a birthday card, then put a dollar in it and taped it to the pizza box with a letter.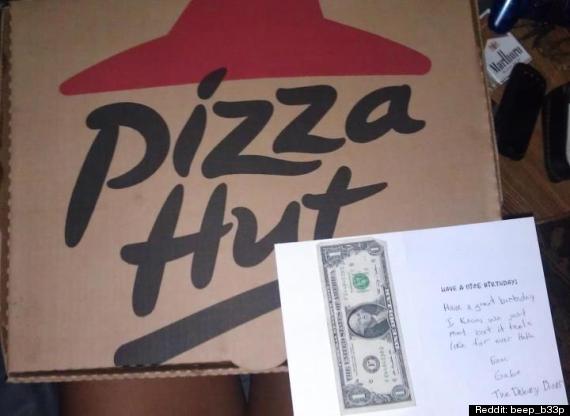 In the comments, she writes that she had expected some freebies in the way of cheese and breadsticks, but loved what she got instead.
She goes on to reveal that she'd had this particular delivery driver before, which tells us this might be the beginning of a beautiful friendship.